Researchers in the Section on Infectious Diseases sprung into action with emergence of SARS-CoV-2 in December 2019, the pathogen responsible for COVID-19, taking a leading role in the formation of several multi-institution research collaboratives. Additionally, the Agile Vaccine Group began developing vaccines and our clinical trials teams joined the ACTIV trials.
Covid-19 Community Research Partnership
The Covid-19 Community Research Partnership is a multi-site sero- and syndromic- surveillance platform in which participants answered daily symptom and health questionaires sent electronically between April 2020 and April 2022. A select number of participants received antibody tests. This cohort represents one of the longest and well-defined prospective cohorts for the study of COVID-19 in the United States. Read more about results from the Covid-19 Community Research Partnership here
CORVASEQ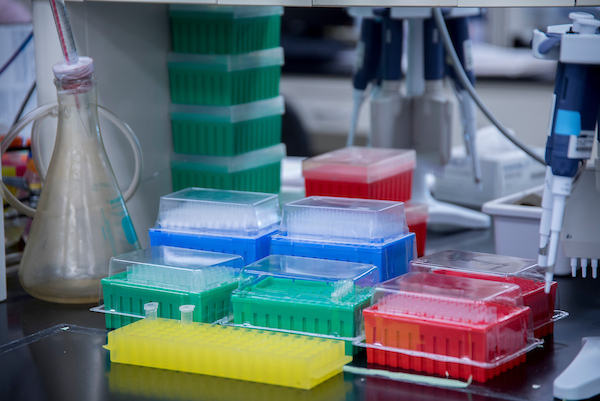 Atrium Health and Atrium Wake Forest Baptist Health are members of the Coronavirus Variant Sequencing (CORVASEQ) collaboration, part of a SARS-CoV-2 surveillance network funded through a $15 million Epidemiology and Laboratory Capacity for Prevention and Control of Emerging Infectious Diseases (ELC) grant from the CDC to the NC Department of Health and Human Services (DHHS). As part of this work, collected SARS-CoV-2 specimens are collected, sequenced, and reported to the North Carolina Department of Health and Human Services.