Antimicrobial Stewardship
In addition to applying and developing best clinical practices in antimicrobial stewardship, we are active in advancing research in microbial stewardship.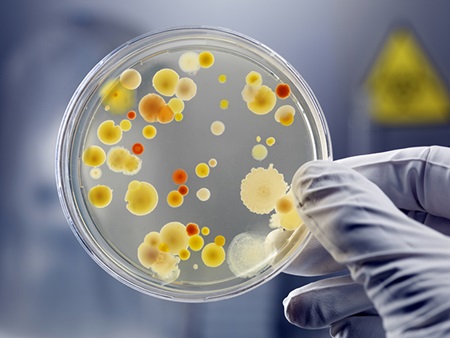 Recent Publications
Cash MC, Hile G, Johnson, J, Stone T, Smith J, Ohl C, Luther V, Beardsley J. Sustained impact of an antibiotic stewardship initiative targeting asymptomatic bacteriuria and pyuria in the emergency department. Antimicrobial Stewardship & Healthcare Epidemiology (2022) e148, 1-6 doi: https://doi.org/10.1017/ash.2022.289.
Chandler EL, Wallace KL, Palavecino E, Beardsley JR, Johnson JW, Luther V, Ohl C, Williamson JC. A comparison of active versus passive methods of responding to rapid diagnostic blood culture results. Antimicrobial Stewardship & Healthcare Epidemiology (2022), 2, e75, 1-6 doi:10.1017/ash.2022.26.
Jones MK, Gupta KR, Peters TR, Beardsley JR, Jackson JM. Antiviral pharmacology: a standardized patient case for preclinical medical students. MedEdPORTAL. 2022;18:11242. https://doi.org/10.15766/mep_2374-8265.11242 [doi.org].
Taylor K, Williamson J, Luther V, Stone T, Johnson J, Gruss Z, Russ-Friedman C, Ohl C, Beardsley J. Evaluating the Use of Dalbavancin for Off-Label Indications. Infect. Dis. Rep. 2022, 14(2), 266-272; https://doi.org/10.3390/idr14020032.
Erich B, Kilic A, Palavecino E, Williamson J, Johnson, J, Ohl C, Luther V, Beardsley J. Evaluation of the potential impact of a multiplex rapid diagnostic panel in critically ill patients with hospital-acquired pneumonia. Cureus 14(1): e21716. doi:10.7759/cureus.21716 (January 29, 2022).
CAUSE
CAUSE is the antimicrobial stewardship program of Wake Forest Baptist Medical Center. Its main charge is to optimize the utilization of antimicrobial agents. CAUSE was developed in February 2000 as a joint program of the Section on Infectious Diseases and the Department of Pharmacy.
Under construction